The iOS App for mastering children's math skills
Engaging learning Get Achievements For classroom & home Track the progress For iPad and iPhone
From the authors of the award-winning Move The Turtle
App. Correct Result App lets children train their math skills in fun and engaging way. Difficulty level is adjusted to the child's progress. Powerful hints are always at your fingertips.
For updates, promotions, tips and many more, join us on:
Facebook
Twitter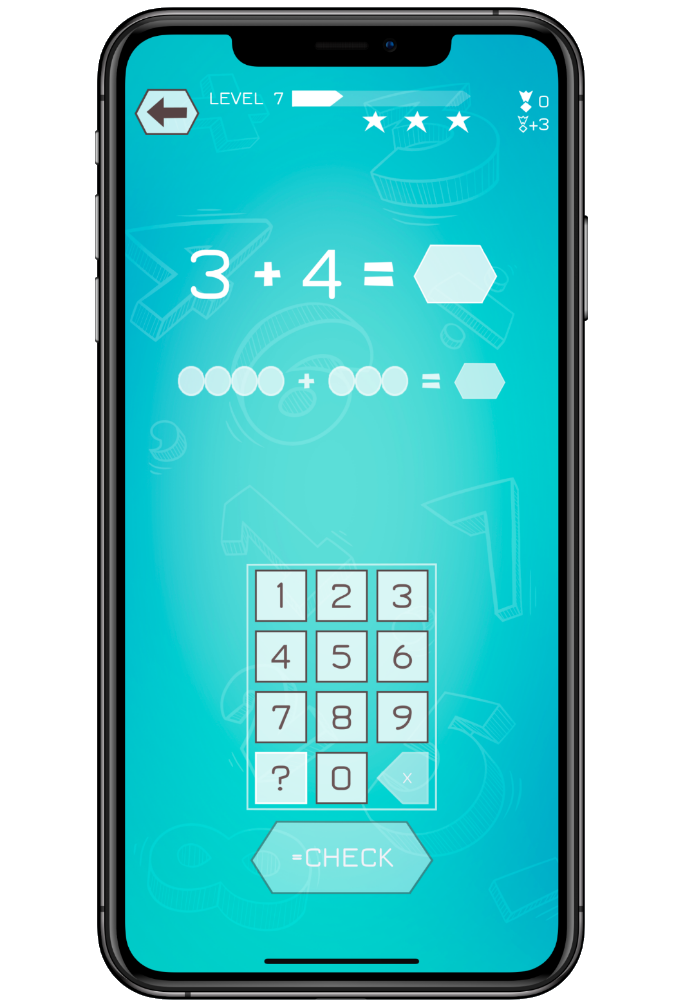 About Our App
Why our App?
Mastering arithmetic skills requires many repetitions which may become boring for kids. The main idea of the Correct Result App is to make this process more fun and more engaging. We offer a whole set of challenges - completing Achievements and Daily Missons, collecting Medals, gaining higher levels for each operation. The child is never left alone - every task comes with hints if required. Difficulty level is adjusted to the child's progress - if the current task is too hard it will be repeated after few easier tasks. There are also Special Missions - if some specific training is required.
Fun and engagement.
Special Missions.
Automatic level adjustment.
Complete Achievements.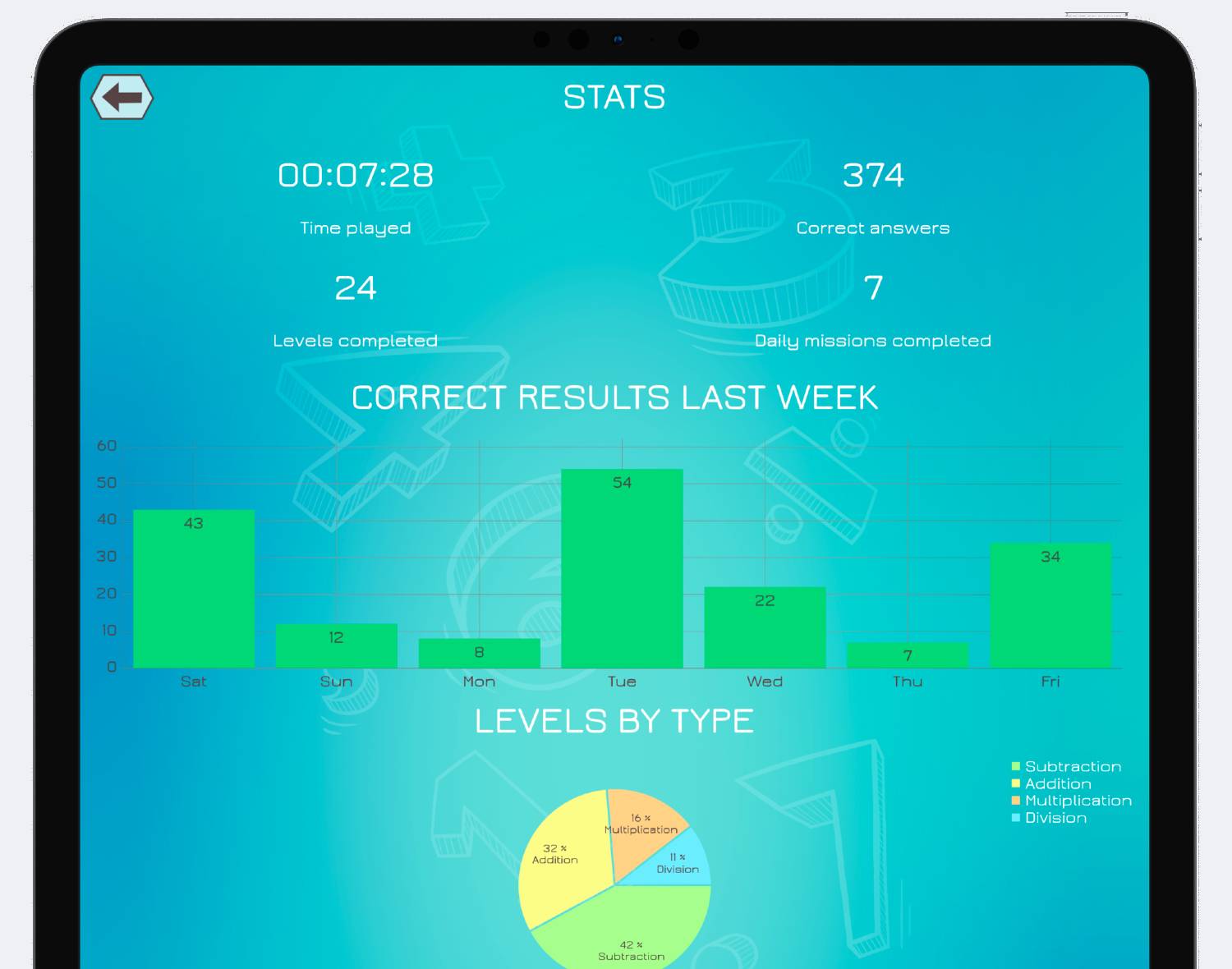 App Features
Solve equations
Choose a math operation and master your skills.
Track the progress
Statistics and Achievements shows current progress.
Multiple users
Create accounts for multiple users so they can track their own progress.
Powerful Hints
Friendly hints for simple equations, complex hints for more difficult tasks.
Special Missions
Practice operations for selected number, range of results, go for time challange or mysterious random mode.
Theme & Music
Select Theme and Music according to the mood. Dark Mode is also available.
Education
"Correct Result!" app is a perfect choice for a school with iPads, for homeschooling and for individual use.
Teacher's hints
Download the PDF and learn more how to work with our app
Download PDF
Single Payment
No subscriptions, no in-app purchase and of course - no ads.
Additional questions? Any special situation?Contact us
Education
VPP
We participate in Apple Volume Purchase Program for Education - buy a bulk of Apps with a discount!
Purchase This
Any Other Question?
Contact us - we will respond as soon as possible.